All About New Hampshire Sports Betting Online
In New Hampshire, sports betting has legalized in July 2019.  By now, there are several retail locations that offer you to wager. Sports fans can also place bets through online platforms. The industry is still in its infancy. But now that the legislators provided a decent framework for legal gambling, we can expect a fast expansion.
Best Sites for Sports Betting in New Hampshire
New Hampshire online sports betting in 2020 hit a rough start. Due to the global situation that blocked the games in all sports, we didn't have much to bet on. But that won't last forever. The residents of the Granite State will be able to bet on football, baseball, basketball, golf, cricket, boxing, hockey, soccer, motorsports, rugby, MMA, and many other sports as soon as the competitions start.
If you're a beginner in wagering, you're in a good position. You can learn as much as possible about the legal framework, the types of bets you can place, and the websites and land-based sportsbooks that accept your bets. Let's cover all those aspects, shall we?
The Legislation on Sports Betting in New Hampshire
The Professional and Amateur Sports Protection Act (PASPA) from 1992 banned all types of sports wagering on a federal level. Only Delaware, Montana, and Oregon were allowed to conduct sports lotteries in a very regulated manner. Nevada had the right to licensed sports pools. Other than those exceptions, all sports betting nationwide was outlawed.
In May 2018, the dark times of wagering in the USA came to an end. The Supreme Court brought a decision that the act infringed upon the individual rights of the states, which made it unconstitutional. From there on, each state became a regulator of sports betting.
In July 2019, the era of legal sports betting in New Hampshire began. Governor Chris Sununu signed the H 480 bill, which liberalized the sports betting market in the state. You'll be able to bet on all major college and professional leagues, excluding in-state collegiate games.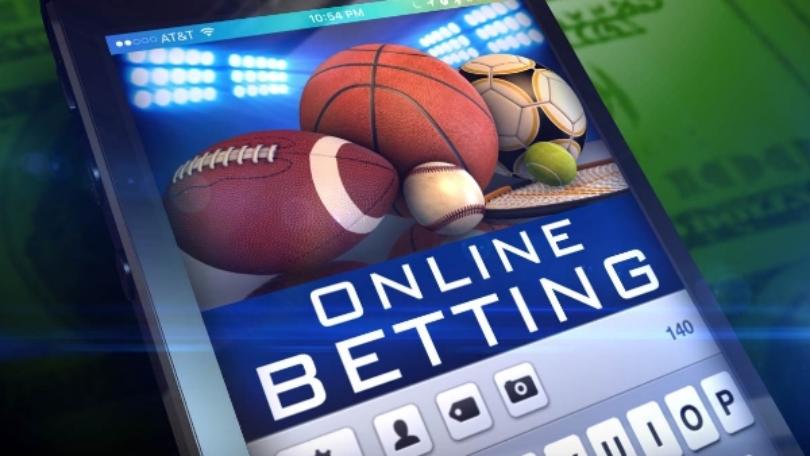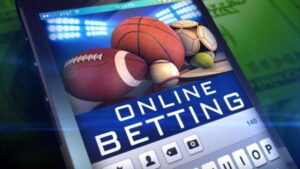 You can play in locations specialized for sports wagering. Online sportsbooks already made an appearance, too. DraftKings was the first operator that was allowed to offer online and mobile betting.
The best thing about the NH sports wagering market is that it's not going to be monopolized by the NH Lottery. Yes; the New Hampshire Lottery is the regulator of these gambling activities across the state, through its Division of Sports Wagering, but the model aims towards a competitive market.
For example, Illinois associated these bets with the casino industry. Each sportsbook has to be associated with a land-based casino. New Hampshire aims towards a more liberal model, similar to the one of New Jersey and Nevada. The state does not have a licensed casino, so independent operators will have to enter the market.
In theory, the model looks great, and it should enable sports fans to enjoy gaming on high-quality platforms. We have to wait to see how things turn out in practice.
What Companies Will Be Offering Sports Betting?
Under the current legislation, the regulators are allowed to award 15 licenses through a competitive bidding process: 5 to online sports bookies and 10 to retail operators. That cap is based on the market's potential.
DraftKings and Intralot were the first sportsbooks allowed to start offering their services in New Hampshire. Sports wagering was expected to go big in early 2020, but the process was slowed down by the coronavirus pandemic.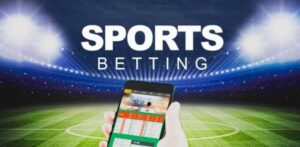 We'll have to stay patient, but it won't be too long before several retail operators and NH online sportsbooks become available. This is how the list of potential operators looks like at the moment:
Crown Gaming (DraftKings)
Kambi
ROAR (MGM/GVC)
IGT / William Hill
FanDuel
Churchill Downs / BetAmerica
Intralot
Foxwoods / NHMS
Addison Global
NewGioco
BetConstruct
Lupoli
Boston Billiards
Apps: How Mobile Sports Betting Works in NH
Currently, DraftKings is the only online operator allowed to offer its iOS and Android apps in the state. Its platform is already available in other states and we know for a fact that DraftKings offers one the best online sports betting apps. It has a sleek interface, it offers a great variety of sports to bet on, and it allows you to choose from a variety of bets that suit your style. Live bets are available via mobile, too.
DraftKings Sportsbook App
The app is already available for New Hampshire users. DraftKings will match your first bet with a bonus, up to $25.
Setting up an App and Account
You can set up the account through the website, but you can also download the app and sign up through it. You do not have to be located in New Hampshire to do that. However, NH online sports betting apps have a geo-location system, so you'll have to be in the state when you want to place a bet.
The app's interface is user-friendly. You'll easily navigate through the categories to find the sport and the game you want to include in your bets. Choose the expected outcome, select a payment method, and place the bet.
Is Horse Race Betting Available in New Hampshire?
Yes. New Hampshire online horse betting has been in a privileged position over all other forms of wagering. In 1987, the Interstate Horseracing Act allowed NH residents to bet on races occurring in other states. That act held a lot of potential for online horse bets, which started in 2000.
Racetracks
New Hampshire used to have one horse racing facility: the Rockingham Park Horse Racing Track, which is located in Salem. A massive racing event for thoroughbred horses started the tradition back in 1906. The facility went through multiple closures and reopening events before it was finally closed in August 2016. That left New Hampshire residents with the only option of off-track bets.
Off-Track Wagering
Multiple online platforms allow NH residents to legally bet on horse tracks:
TVG
BetAmerica
Xpressbet
Seabrook Park Racebook
Twinspires
Types of Legal Sports Betting in New Hampshire
When you get interested in sports wagering, you'll see that each sports operator offers a variety of bets to place. These are the most popular options:
Point Pread
The point spread is the margin of victory that the sportsbook expects as an outcome. You can bet that the expected loser won't lose by as many points as the bookie predicted (cover the spread), or you can bet that the favored team will exceed the set margin (beat the spread).
Money Line
This is a straightforward bet: which win do you expect to win? When you see a minus sign next to a team or a player, that's the favorite. The plus sign is next to the underdog. The number is an amount that you have to bet in order to win $100.
Totals
This is a simple type of bet, which requires you to estimate the points achieved in the game, as a total by both teams. The sportsbook will set a limit, and you will bet over or under it.
Partial Game Lines
This is a type of totals bet, which requires you to predict how many points will be scored during a certain period of the game.
Parlay
With parlays, you're allowed to combine multiple bets in a single ticket. That decreases your odds for a payout but increases the potential amount of money you would win with a minimal pledge.
Teasers
This type of bet also combines two or more events. To win the bet, you must predict the outcome of each event correctly. The difference from a parlay is that in a teaser bet, you can alter the over/under and point spreads, so you would increase your chances to win.
Pleasers
If your instincts tell you that the sportsbook's estimation on a game is not quite right, you can move the line in their favor. In exchange, the sportsbook will give you higher odds.
Round Robin
In a Round Robin bet, you combine at least three parlays together. There's no maximum; you can go as high as you want. You're allowed to create a security policy, so you'll win a specified amount even if one bet from your predictions fails.
Futures
If you have the patience to invest money now and be unaware of the outcome by a distant date in the future, this is the type of bet for you. For example, you can bet on the winner of the league before the games even start.
In-play
Only the best providers have this option since they have to analyze real-time data and offer odds while the game is in action.
Propositional Wagers
A propositional bet focuses on smaller events during the league. For example, you may bet that a particular player will score the first goal in the game.
How Many Games Can You Bet On?
The selection of sports leagues is massive. Let's check out an example of a sportsbook available for New Hampshire residents: DraftKings. These are the sports you can choose:
Rugby (NRL and Rugby World Cup)
Basketball (NBA and NCAA)
Soccer (Bundesliga, Euro 2021, Russian Premier League, Croatia Cup, and many other leagues are available)
Tennis
Table tennis
Hockey (NHL, SHL, and more)
Golf
Motorsports
Baseball (MLB, CPLB, and KBO)
Darts
Golf
Football (NFL)
As for individual games, nothing can beat the excitement that sports fans experience during the following events:
Super Bowl
March Madness
NFL Sunday
How to Start Placing Bets Online
First, you should choose one of the online sportsbooks that are available for NH residents. On our website, we offer various reviews that help you make that choice. The process of placing bets online is similar across the websites. Here's how it goes:
Click the join or sign up button, which is available on any page of the site.
Create your account, making sure you provide real information. You cannot open a fake account for wagering. The industry is strictly regulated by the state.
In your account, you'll be able to make a deposit. This is the total amount that you can distribute across any number of bets that you'd like to place. You can update it at any time. Choose your banking method and make the deposit.
Find the sport and league you'd like to bet on. Look through the types of bets that are available, understand the odds, and add your predictions to your bet slip.
The bet slip looks like an online shopping basket. To confirm your choice, hit "Place Bet". Then, wait for the outcome.
If you win, the amount will appear in your balance. You can withdraw it from there.
What About Online Fantasy Sports Betting in New Hampshire?
The HB 580 law, which came into force in June 2017, established a regulatory framework for fantasy sports playing in New Hampshire. The industry is regulated by the NH State Lottery Commission. NH online fantasy sports betting is allowed for every resident who is at least 18 years old. You can play fantasy sports on these popular platforms:
Monkey Knife Fight
FanDuel
DraftKings
Banking: Deposits and Withdrawals for Sports Betting in New Hampshire
Now that New Hampshire sports betting, you can feel free to use your usual bank accounts. This is an issue for those who bet on off-shore sites, since their banks may label the transactions as suspicious. With a legal site licensed by the state's authorities, that won't be the case. All online sportsbooks make it easy for their users to deposit funds. These are the usual banking methods that you'll be able to use:
Credit and debit cards
E-wallets
Prepaid cards
PayPal
PayNearMe, which allows you to make a deposit in cash
Don't forget to check the website's bonus policies before making the deposit. You should also check the list of withdrawal methods, which may differ from the one for deposits. For example, PayNearMe and prepaid cards are for deposits only. When you're ready to withdraw funds, you'll have to choose PayPal, a card, or an e-wallet.
Read more about legal online gambling and betting in New Hampshire:
FAQ
Is online betting legal in New Hampshire?

Yes! The H 480 bill, which was signed by the Governor Chris Sununu in 2019, made wagering legal on the territory of NH legal.
Can I bet on sports on my phone in New Hampshire?

Yes! DraftKings already made its app available for download.
Can I bet on all sports in New Hampshire?

Yes; you're allowed to bet on all sports that the bookie offers. These include football, soccer, baseball, basketball, hockey, tennis, golf, and much more. Fantasy sports are also allowed in the state. Horse race bets have been available for a long time before the H 480 bill legalized other types of sports bets. The only exception from the sportsbook are NH college teams and college sports games played in the state.
How old do I have to be to bet in New Hampshire?

You have to be at least 18 years old to bet on sports in New Hampshire. To identify your age, the online platform may request you to provide your social security number or a copy of your ID. DraftKings requires your social security number as a way for verifying your age and identity.
How much revenue does New Hampshire sports betting generate?

This industry in NH is in its infancy. It's still not known how much revenue it will generate on an annual basis. According to Chris Sununu's statements from the end of January 2020, $15.8 millions have been wagered in less than a month since wagering was legalized. The coronavirus pandemic had a huge impact over the sports betting industry on a global level, since most leagues were cancelled. As soon as the games get back to normal, we'll be able to make more accurate revenue estimates.
Are there any new sports betting taxes?

The state imposes a 50% tax on retail sportsbooks and 51% tax on online sportsbooks. But these taxes are calculated on the revenue of providers. As a player, the federal law obliges you to report your winnings, which will be a subject to income tax. All sportsbook and horse racing winnings fall under the category of reportable gaming income.