As in most New England states, the New Hampshire online casino market hasn't caught up to reality just yet. The situation is similar in Massachusetts and Connecticut: online gambling is not allowed. Sports betting in the Granite State is in its infancy, but it has a bright future. DraftKings introduced its sports betting app in NH on December 30, 2019.
Best NH Online Betting Sites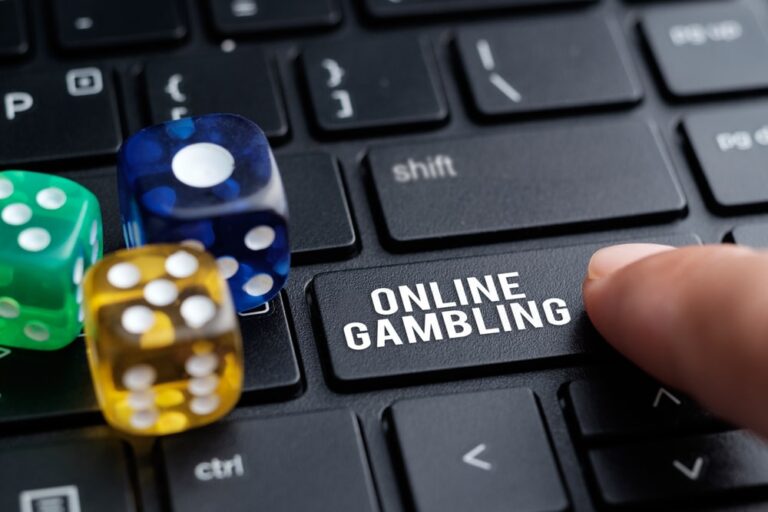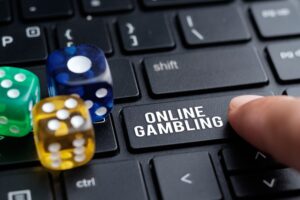 As for online gambling in New Hampshire, it's mostly illegal and somewhat legal. Allow us to explain: the state does not allow online poker nor other casinos to play for real money within its borders. Still, the residents have a few options:
Charitable casinos
Horse race betting
All types of sports betting
Daily fantasy sports
Let's discuss the industry in debt. Is there any chance for us to see legal online casinos in New Hampshire in near future?
When Did Online Gambling Become Legal in New Hampshire?
New Hampshire has a long history in lottery games. In 1963, it was the first state to introduce a state lottery. With this, NH became the driving force of lotto gambling laws and taxes. But when it comes to casino games, the state has a punitive framework. Illegal operators are prosecuted as felons when they cross the threshold of $2,000 collected in a day.
If you planned to gamble online on a site licensed by the state, you won't be able to do that. If you planned to gamble in a classic New Hampshire land-based casino, you won't be able to do that, either. The law forbids any gambling venue to operate for more than 10 days in a row and collect more than $2,000 in a day. When less than $2,000 is collected, illegal operators are prosecuted as misdemeanors. The good news is that charitable betting is allowed, so you'll find several legit poker rooms across the state. They donate 35% of their profits to charities.
Senator Lou D'Allesandro is a long-time proponent and supporter of the legalization of casino gambling in the state. In 2014, his bill came very close to being signed after it passed in the Senate. However, it failed to pass in the House of Representatives by a single vote. According to the Senator's estimation, New Hampshire could collect $100 – $150 million in tax if it legalized casino games.
At the moment, there's no progress in the legalization procedure. The casino bill resurrects, and we only need to observe how the legislators react to it. The H 480 bill, which was passed in June 2019, liberalized the sports betting industry. Those activities are available through land-based operators, online sportsbooks, and sports betting apps.
What Companies Will Be Offering Online Sports Betting?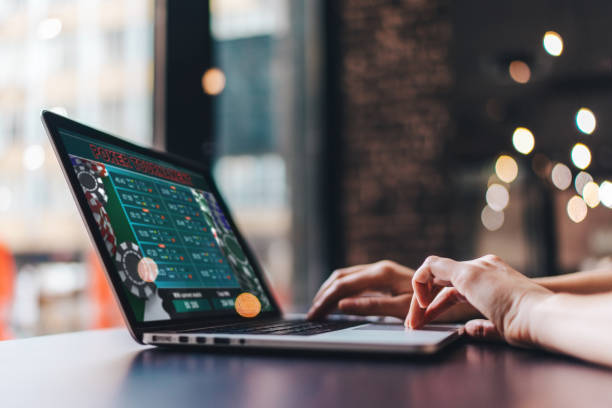 Under the current regulations, the Division of Sports Wagering is allowed to issue up to five operator licenses for wagering online and via mobile. DraftKings was the first operator to be licensed for offering online sports betting in the state. Intralot, the company that operates the State Lottery, soon joined the market.
The sports betting industry of New Hampshire was off to a rough start. Although online sportsbooks are completely licensed and regulated, it's taking longer than usual for operators to start offering sports betting online. Due to the coronavirus pandemic, sports leagues got canceled across the entire globe right after sportsbooks were legalized in NH. The providers didn't have enough betting material for their users, so the launch of new trusted sites is postponed.
Online Casino Games Available to Play
Under the current regulations, classic New Hampshire online gambling sites cannot operate legally. Gambling is defined as risking something of value upon agreement that you would receive something of value in case of a certain outcome.
This puts sweepstake rewards in an unfavorable position. Unlike other states, which define gambling only as a game of real money, sweepstakes gambling laws forbid risking anything of value. That includes virtual chips. Most other states make social casino offers only available, even if they ban other forms of online gambling. In New Hampshire, sweepstakes are only allowed in the form of giveaways for promoting services. The recipient can receive a prize without any obligation to spend money.
Charitable gambling is the only form of gambling allowed in this state. It includes bingo, raffles, and other games of chance (even poker). Organizations and businesses are allowed to offer Vegas-style casino games if they cap the limits for each game (except poker) to $4 per round and they donate 35% of the revenue to a charity. This enables you to play poker, roulette, craps, blackjack, and other games in charitable gambling events.
The liberal laws for charitable gambling led to the existence of several poker clubs across New Hampshire. None of these venues is allowed to offer legal online poker. Aside from sports betting and daily fantasy games, online casino gambling in New Hampshire hasn't been born yet.
What Can I Bet on in New Hampshire?
If you're looking for legal wagering options, you still have them in this state:
Horse racing bets
DFS contests
Lottery games
Sports betting online or at retail venues
What Kind of Online Horse Betting Will Be Available in New Hampshire?
Horse race betting has been legal for a long time. Live races on racetracks are no longer available, but off-track betting is. You can bet in The Brook. With the start of the online sports betting industry in the state, you'll have plenty of other options soon.
Racetracks
At the moment, there are no racetracks in the State of New Hampshire. Rockingham Park was a lovely establishment that operated since 1906, but it was finally closed in 2016 and demolished in 2017. This makes live track betting off-limits.
Off-track Betting
Off-track horse race betting is allowed in this state. If you're interested in betting online, you'll be able to do that through BetAmerica.
Online Poker – Is It Legal?
Online poker is illegal in New Hampshire. Even the best sweeps casinos online are off-limits. Playing for any type of valuable reward is not allowed.
There's been an ongoing discussion in the Senate and House of Representatives for legalizing all online casino games for cash. A positive outcome is not likely to occur anytime soon. But as soon as the legislators realize that online betting is making the state a lot of money from tax, allowing gamblers to play for real money on poker sites will be the next logical step to take.
About the New Hampshire Lottery
As the first state to launch a lottery in the USA, you would expect the lottery to be legal in New Hampshire. It is. You can try your luck with a few types of tickets, including Tri-State Megabucks, Powerball, Mega Millions, Lucky for Life, Hot Lotto, Gimme 5, and more.
NHLottery offers iLottery games, too. You can register for your account and start playing instant games from any device. You're getting the prize money directly in your account. You can continue gaming, but you can withdraw it from there.
Daily Fantasy Sports in New Hampshire
New Hampshire is one of the states that made daily fantasy sports legal since they treat it as an activity based on skill and not as a game of luck.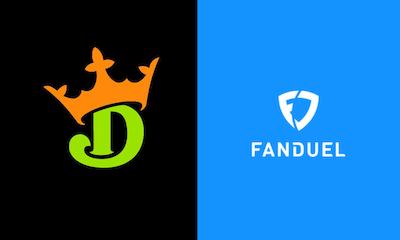 The HB-580 bill was signed with an intention to regulate this industry in the state. In 2017, when the bill was in discussion, it was estimated that 16% of the total population considered themselves as DFS players. During a hearing, a representative for the two major online providers of DFS explained that 215K people from New Hampshire had active accounts.
Currently, daily fantasy New Hampshire gaming is completely legal, and you can enjoy it through the two most popular websites:
Does New Hampshire Have Legal Land-Based Casinos?
Commercial and tribal land-based casinos are banned in the state. Gambling in New Hampshire is only allowed when associated with philanthropic causes and/or charitable organizations. If they operate in such a way, the venues are required to donate at least 35% of their profits to charities.
From a player's aspect, the way the casino operates does not make a difference. You can still play for real money and take your winnings. If you like poker, you can play in several rooms across the state: including Manchester Poker Room, Aces and Eights Poker Room and Casino, 4Jacks Poker Room, Boston Billiard Club & Casino, and more.
What's the Minimum Gambling Age in New Hampshire?
The New Hampshire legal online gambling laws may seem strict, but when it comes to the minimum age, it's more liberal when compared to other states.
If you're at least 18 years old, you can participate in charitable gambling. You can also create profiles on the NHLottery site, as well as all online sportsbooks that are about to appear. The age limit for daily fantasy sports remains the same.
If you want to wager online, the sites will put you through age verification processes. You may be required to provide your social security number or a scanned ID.
Read more about legal online gambling and betting in New Hampshire:
FAQ
Does New Hampshire have any legal betting tracks/shops?

Sports betting was legalized in 2019. The state already started granting licenses. The number of sportsbooks (both on-land and online) will be capped at 15. DraftKings is already offering online sports betting to NH residents. Other bookies are about to join the fun. As for gambling destinations, you will be limited to land-based charitable casinos.
Does New Hampshire allow off-track betting?

Yes. The Brooks is one of the most popular off-track betting sites in the state. It has great sports viewing facilities, equipped with cinema screens and impressive sound systems. If you're into luxury, you can book a private carol.
Are there taxes on winnings?

Yes. The United States taxes any gambling and sports wagering income on a federal level. You should include this revenue in your tax report.
Is social gaming allowed in New Hampshire?

Even sweepstakes are illegal in this state. They are only allowed as a way of business promotion, under strict regulations. If you plan to join a sweepstakes site, its geo-location software will prevent you from playing when you're located in NH. Only charitable gambling is allowed in this state, and it's highly regulated. No one has been charged for online gambling in this state yet. Still, it's important to know and respect the laws.
Are online casinos legal in New Hampshire?

No; real money gambling sites are not allowed for NH residents. The state's laws do not allow online casinos to operate within its borders. There's an ongoing discussion around that issue. We can only hope for the regulations to change, especially now that sports betting is legal. But at the moment, it's best to stay safe and focus on legit options, such as DFS, lottery games, horse racing, and sports betting.